The Senior Living Hall of Fame was launched by the American Seniors Housing Association in 2018 in order to recognize those whose significant contributions have helped shape the senior living profession.
The inaugural class of inductees included Granger Cobb, Bill Colson, Bill Kaplan, Jim Moore, Bill Sheriff, and Stan Thurston. Future classes of inductees will be announced at the ASHA Annual Meeting.
The Senior Living Hall of Fame Selection Committee will be chaired by Larry Cohen, CEO of Capital Senior Living Corporation and immediate past Chairman of ASHA. Committee members are Lois Bowers of McKnight's Senior Living, Steve Monroe of The SeniorCare Investor, Matt Valley of Seniors Housing Business, and John Yedinak of Senior Housing News.
Year Inducted: 2020
Lynne Katzmann, Ph.D.
Company: Juniper Communities
Year Inducted: 2020
Location: Bloomfield, NJ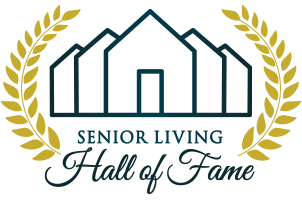 Lynne Katzmann, Ph.D.
Bloomfield, NJ
Inducted 2020
Founded senior living organization guided by the principles of corporate social entrepreneurship
Pioneered integrated care model to participate in capitated and risk-based reimbursement
Lynne Katzmann founded Juniper Communities, which invests in, develops and operates senior living and long-term care communities at the age of thirty-two. Bringing with her no financial backing, a mere six year's business experience and a PhD in economics, her mission was to improve the last years of life for seniors.
Katzmann believed that a woman could and should lead this business where the customers—staff, residents and family caregivers—were predominantly women. Her goal was to make Juniper profitable for investors; and as a founder of the then nascent corporate social entrepreneurship movement, she would adhere to the double bottom line: doing well by doing good.
Today, 31 years later, CEO Katzmann continues to actively lead Juniper, now with 22 properties in three states. Juniper is ranked #12 by Crain's New York on its annual Top 50 ranking of woman-owned companies for the New York tri-state area.
Juniper's investors have enjoyed double digit annual returns while her residents, their families and Juniper Associates give the company high marks on annual customer satisfaction studies. Health-related metrics, such as low hospital readmissions, support Juniper achievements with hard data indicators.
Juniper has developed and now shared a pioneering model of integrated care that will better position Juniper and other senior living operators to participate in capitated and risk-based reimbursement. Called Connect4Life, the program integrates with other services using a "high-tech/high-touch" communications protocol that transfers information through an electronic health record (EHR) and coordinates care through a human navigator.
Lynne is now launching an operator-sponsored Medicare Advantage I-SNP, collaborating with Christian Living Communities, Englewood, CO, and Ohio Living, Columbus, OH. Under The Perennial Consortium banner, the group plans to go live with the network in 2021 and to expand via partnerships with additional operator stakeholders.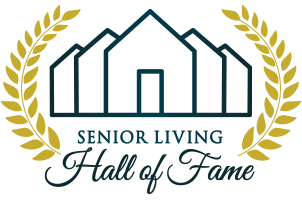 Alice & Emmett Koelsch
Company: Koelsch Communities
Year Inducted: 2020
Location: Olympia, WA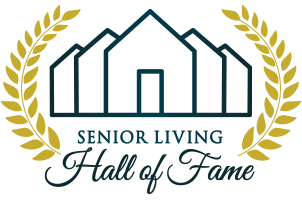 Alice & Emmett Koelsch
Olympia, WA
Inducted 2020
Opened the Delaware Plaza in 1971, one of the first communities in the nation to provide "assisted living"
Laid the groundwork for three family-owned and operated senior living organizations: Koelsch Communities, Jerry Erwin Associates and Weatherly Inns, totaling over 100 communities nation-wide
Emmett and Alice Koelsch risked it all on a shuttered nursing home in 1958. Guided by their family values and deeply held faith, they became innovators and leaders in the seniors housing industry.
The Koelsch family story is one of classic American success. Emmett Koelsch started his life on a farm in Great Bend, KS, and moved to Longview, WA at 17-years-old where he worked various jobs as a milkman, construction worker, and horse logger.
He met Alice at the St. Helen's Inn, where she was waiting tables. They both started at Reynolds Metals, where Emmett was employed before and after his service during World War II. After 21 years and rising to a management position, Emmett left Reynolds Metals to pursue a new business: Seniors housing.
Emmett and Alice Koelsch started their family business in 1958 with the acquisition of a nursing home in Kelso, WA that had 52 beds, all of them empty. They moved themselves and their five children into the basement of the nursing home and got to work, buying or building every nursing home in Cowlitz County over the next 10 years.
In 1971, the couple had an idea: Provide care for those who could not live alone but did not require skilled nursing services. They built the Delaware Plaza in Longview, WA, providing meals, housekeeping and medication management for their residents, 10 years before the term "assisted living" was coined.
Emmett and Alice built a highly respected senior living business over the next 25 years. When they retired, all five of their children followed in their footsteps, starting their own seniors housing businesses with the foundation that Emmett and Alice laid. These businesses now operate over 100 communities in 21 states. The Koelsch children have never lost the values instilled by Emmett and Alice: Courtesy, integrity and treating everyone with dignity and respect.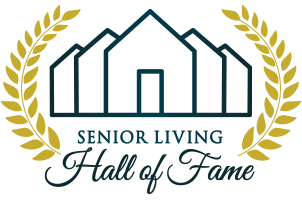 Margaret Wylde, Ph.D.
Company: ProMatura Group
Year Inducted: 2020
Location: Oxford, MS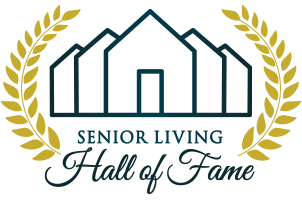 Margaret Wylde, Ph.D.
Oxford, MS
Inducted 2020
Founded ProMatura Group in 1984, specializing in 55+ age-qualified research, planning and programming
Author of numerous research studies examining customer attributes and preferences
Dr. Margaret Wylde started ProMatura Group in 1984 and since that time has conducted an extensive body of research that has significantly improved the collective understanding of the 55+ market.
The numerous and noteworthy research studies she has led include: Prospective Independent Living Customers: Key Findings from a Study of Prospects and Hold Outs (2013); Unlocking the Mystery Behind Very Satisfied Customers: Make Them Feel at Home (2014); Senior Living Technology Report (2017); and People, Place, Programming: Quality of Life in Assisted Living (2019).
In addition, Dr. Wylde has had a significant impact on community planning research that defines lifestyles, residences, amenities, services, payment plans, and pricing across North America, Europe and Australia.
ProMatura's age-qualified housing expertise spans empty nester (55+) housing, as well as independent living, assisted living, care for those with Alzheimer's disease or other forms of dementia, continuing care retirement communities, and nursing care.
ProMatura has collected data since 2003 for use by investors and developers of age-qualified, service-enriched housing and provides this to the National Investment Center for the Seniors Housing & Care Industry (NIC), which uses the data to track key market trends quarterly.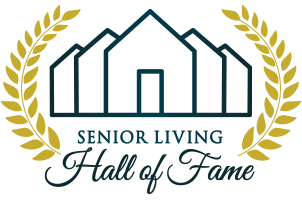 Year Inducted: 2019
Debra Cafaro
Company: Ventas, Inc.
Year Inducted: 2019
Location: Chicago, IL

Debra Cafaro
Chicago, IL
Inducted 2019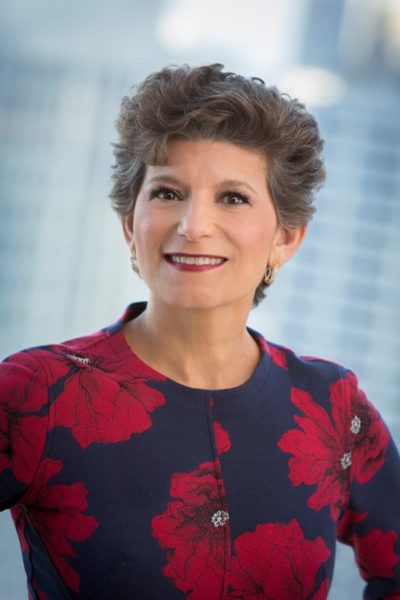 • CEO of a leading S&P 500 company
• Real Estate Investment Trust (REIT) owns approximately 1,200 seniors housing, health care and university-based research and innovation properties
The trajectory of Debra A. Cafaro's career is extraordinary. She has excelled by virtually any measure, with her ascent culminating in leading an S&P 500 company with a market capitalization reaching $26 billion at its peak.
Seniors housing's dynamic growth and emergence as a highly valued investment during her 19-year tenure as Chief Executive Officer of Ventas, Inc. are due in no small part to Cafaro's vision and leadership. She saw early on that this burgeoning business was ripe for consolidation with the irrefutable, impending swing in demographics promising to power it forward. Investors took notice.
Under her guidance, Ventas has amassed a diversified portfolio of approximately 1,200 senior living, university-based research and innovation, and health care properties spanning North America and the United Kingdom. The upside for Wall Street: a compound annual total shareholder return of 23 percent since January 2000.
When Cafaro joined Ventas in 1999 after graduating with honors from Notre Dame, receiving her law degree cum laude from the University of Chicago and practicing real estate, finance and corporate law, the REIT had a market capitalization of only $200 million. Its principal tenant was Vencor, which operated primarily skilled nursing homes and long-term acute care hospitals.
Under intense financial pressure Vencor eventually declared bankruptcy and reorganized later as Kindred Healthcare. But Cafaro deftly led Ventas through the aftermath of its tenant's troubles and pushed ahead to diversify its holdings. She took on the additional role of Chairman of the Board in 2003.
Ventas has made more than $30 billion in strategic investments since 2004. Today, it owns 727 seniors housing communities, just over half of its portfolio's net operating income (NOI), in addition to medical office buildings, university-based research and innovation centers, post-acute care facilities and health systems.
Throughout her tenure at Ventas, Cafaro has drawn widespread recognition and praise for delivering consistent growth and exercising prescient foresight.
She was twice named one of the World's 100 Most Powerful Women by Forbes Magazine; a Top 50 Best-Performing CEOs in the World by Harvard Business Review every year since 2014; one of the 100 Most Influential People in Healthcare five times by Modern Healthcare; and highlighted in The 70 Elite real estate executives who shaped the industry for the past 70 years by Real Estate Forum.
Additionally, she was named as one of the Bankable 21 CEOs in the book Get Rich Carefully by CNBC Mad Money host Jim Cramer and as one of nine Game-Changers in commercial real estate since 2000 by GlobeSt.com. Cafaro also was honored with the Industry Leadership Award by the National Association of Real Estate Investment Trusts (NAREIT).
She was named Chair of The Real Estate Roundtable in 2018, a public policy organization that brings together leaders of the nation's top real estate ownership, development, lending and management firms to address key national policy issues relating to real estate. She is a member of the Business Council; serves on the executive committee of The Economic Club of Chicago and the Boards of The PNC Financial Services Group, Inc. (NYSE: PNC), the University of Chicago, Chicago Infrastructure Trust, Executives' Club of Chicago, and World Business Chicago.
Cafaro grew up in Pittsburgh, where she was an avid fan of the city's professional sports. In 2016, she became an owner of the NHL Pittsburgh Penguins and a member of its Management Committee, just in time to celebrate the team's back-to-back Stanley Cup championships in 2016 and 2017.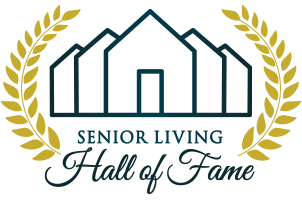 Paul Klaassen
Company: Sunrise Senior Living
Year Inducted: 2019
Location: McLean, VA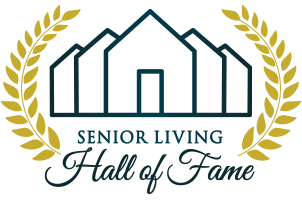 Paul Klaassen
McLean, VA
Inducted 2019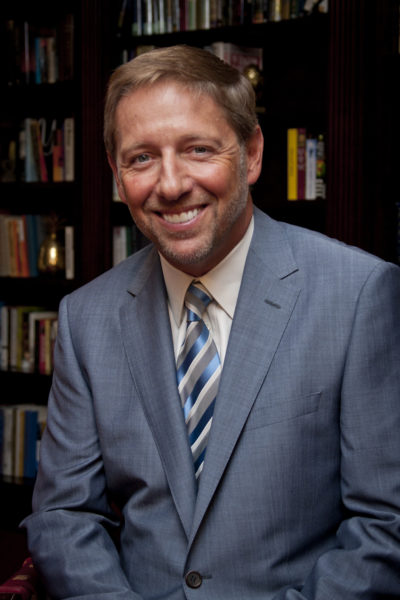 • Founded publicly traded assisted living leader
• Built portfolio of 450 communities in four countries
It all started in 1981 in an abandoned, former nursing home. This was where Paul and Terry Klaassen's vision for what soon became known as assisted living got its start.
Their foresight and incomparable innovation triggered a national movement.
Investors took their cue from the Klaassens' new addition to the senior living continuum, unleashing a flurry of assisted living development that gave seniors a novel approach to receiving care by rejecting institutionalization in favor of a more traditional, home-like setting with support services.
Sunrise Senior Living, with its signature Victorian-style communities, eventually grew under Klaassen's leadership to more than 450 communities in four countries with approximately 50,000 residents and 43,000 employees.
After starting in the suburbs of northern Virginia and opening three communities in three years, Klaassen set his sights on becoming a growth company and achieving scale. This was when the Sunrise Victorian prototype was developed.
His criteria: "It had to be built on three acres anywhere in the country. It had to be reproducible. It had to have timeless appeal."
Additional funding for his expansion plans came after private equity in the early 1990s secured a 25 percent interest in the company. Development jumped from two properties a year to 10 annually.
Sunrise went public in 1996 and the development pace accelerated to 20 a year. When Klaassen stepped down as CEO in 2008, 30 properties were under construction.
The inspiration behind Klaassen's assisted living archetype came largely from his childhood experiences in the Netherlands, where elder care communities were called "verzorgingstehuizen".
He watched his grandparents flourish in one of these communities as they aged. They enjoyed the independence and dignity of doing all the things they had always done – shopping, cooking and personal hobbies – but had access to assistance when they needed it.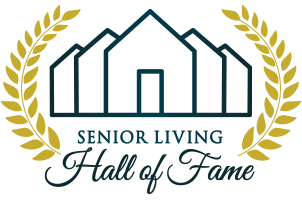 Anthony Mullen
Company: National Investment Center for Seniors Housing & Care (NIC)
Year Inducted: 2019
Location: Annapolis, MD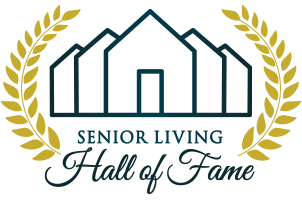 Anthony Mullen
Annapolis, MD
Inducted 2019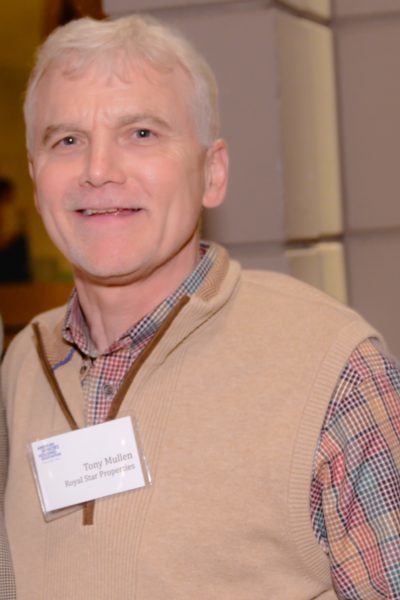 • Co-founded NIC and pioneered NIC MAP Data Service
• Led annual Advanced Sales and Marketing Summit
Tony Mullen's legacy in senior living stretches far and wide.
He was a multi-faceted talent with a supreme grasp of data and analytics who poignantly and persuasively enumerated during the formative years of the industry why its investment returns were equal to and often superior to those of the traditional commercial property types.
He had a deep, intricate understanding of the unique fundamentals, strategies and tactics that are absolutely essential to successfully marketing and selling the merits of a senior living community. By applying his insights, operators across the country saw their market penetration rates surge.
And knowing that the future of senior living is inextricably tied to preparing tomorrow's leaders for the multi-disciplinary demands of the business, he co-founded graduate level seniors housing and care programs at two universities.
Mullen, who at age 61 passed away in 2018, was in the vanguard of identifying, collecting and disseminating the myriad seniors housing metrics that financial institutions and operators rely on to benchmark the industry's performance.
He was a co-founder in 1991 of the National Investment Center for Seniors Housing & Care (NIC) and served as its first research director before chairing NIC's research committee and then becoming a senior fellow. He was instrumental in creating the NIC MAP Data Service, which tracks senior living metrics in the largest metropolitan areas across the country.
The State of Seniors Housing, the annual compendium founded by the American Seniors Housing Association that tracks the industry's financial and operating performance, was another milestone where Mullen played a pivotal role in drilling deeper into communities' data.
His mastery of senior living transcended analytics. In 1996, he founded the annual Advanced Sales and Marketing Summit, where for 21 years he assembled the foremost experts in senior living who shared their best practices in sales conversions. The symposium built a well-earned reputation for challenging the industry's status quo and traditional sales methodologies, while advancing thought-provoking, customer-centric selling skills.
He leaves a lasting heritage that will be passed down to the future generations of senior living management, thanks to his role in co-founding the graduate-level seniors housing and care programs at Johns Hopkins University and the University of Maryland, Baltimore County.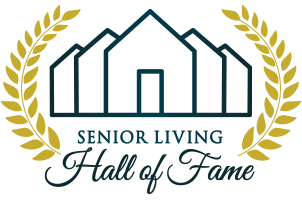 Year Inducted: 2018
Granger Cobb
Company: Emeritus Senior Living
Year Inducted: 2018
Location: Seattle, WA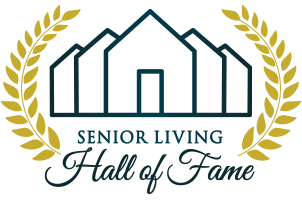 Granger Cobb
Seattle, WA
Inducted 2018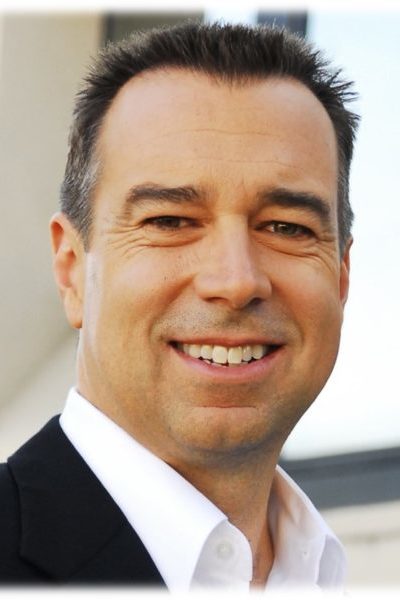 Granger Cobb during a 32-year span rose from executive director of an assisted living community to CEO of Emeritus Senior Living, the largest assisted living company in the nation, before spearheading a $2.8 billion merger with Brookdale Senior Living.
Combining the two publicly traded operators unified over 1,161 communities with approximately 112,700 units in 46 states.
When Cobb passed away at the age of 55 in 2015, he was a member of Brookdale's board of directors. A resident of Seattle, he was commemorated with the founding of The Granger Cobb Institute for Senior Living at Washington State University.
He began his senior living career shortly after graduating from the University of California, Los Angeles and five years later in 1989 founded with his wife, Tina, Cobbco, Inc., a California-based assisted living company. After Cobbco was acquired in 1998 by Summerville Senior Living, he served from 2000 to 2007 as the combined company's president, CEO and director.
Seattle-based Emeritus Senior Living merged with Summerville in 2007. During Cobb's tenure as president and CEO of Emeritus prior to joining Brookdale in 2014, Emeritus grew to more than 500 communities in 45 states with over 31,000 employees serving almost 54,000 residents.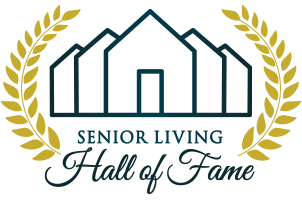 Bill Colson
Company: Holiday Retirement Corp.
Year Inducted: 2018
Location: Salem, OR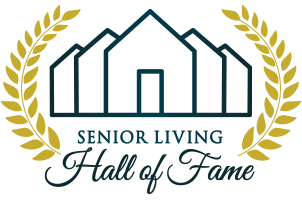 Bill Colson
Salem, OR
Inducted 2018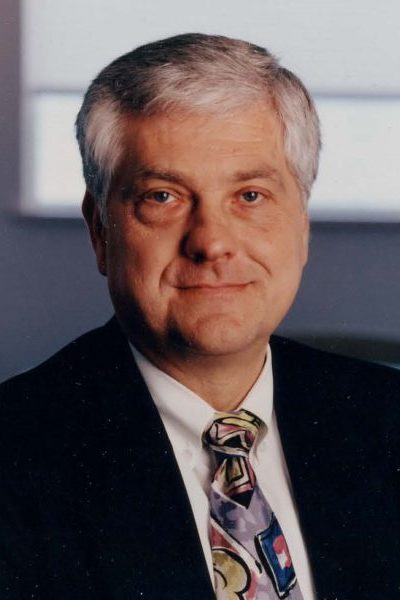 The breadth of Bill Colson's legacy in seniors housing is a testament to his guile, foresight and perseverance. Quietly yet confidently, he shrewdly built an international enterprise over the course of 36 years with more than 300 independent living communities that ultimately sold for $6.5 billion.
An unabashed contrarian who zeroed in on the middle market and relentlessly stressed affordability, he founded what became Holiday Retirement Corp. in 1971. Based in Salem, OR, his group developed, constructed, acquired and managed a portfolio that eventually spanned the U.S., Canada, France and the United Kingdom.
Colson, who passed away in 2007, is widely recognized across the seniors housing profession as a visionary who saw the potential in building independent living apartments that featured food service, transportation and social activities long before others began to take notice when development surged in the 1990s.
A typical Holiday community during the company's heyday was built in a second or third tier market at a cost of approximately $7 million. With about 110 units, it opened at 50 percent occupancy and quickly reached pro forma stabilization within a year.
He is held in the highest regard and with the utmost respect throughout the seniors housing business as one of its legendary founders. Ask any of his colleagues and peers about Bill Colson, and the admiration is unequivocal: Irrepressible enthusiasm, inspirational, witty, genuine, provocative and always forthright.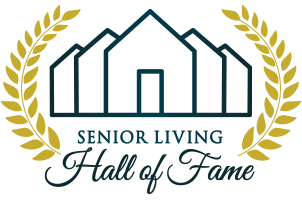 Bill Kaplan
Company: Senior Lifestyle
Year Inducted: 2018
Location: Chicago, IL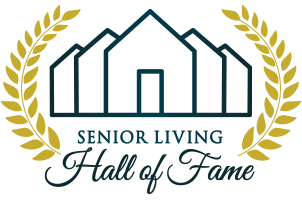 Bill Kaplan
Chicago, IL
Inducted 2018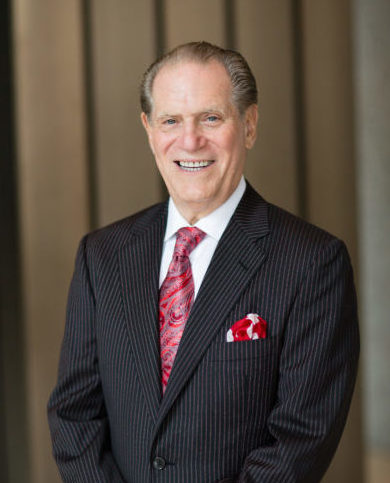 Vibrant, service-enriched communities emphasizing independence, choice and gracious hospitality have always been the hallmark of Senior Lifestyle since it was founded by Bill Kaplan in 1985.
Inspired by his prescience and ingenuity, Chicago-based Senior Lifestyle set itself apart from the competition by creating a broad strata of product lines over the years to serve the entire market, reaching across the high end to the affordable side.
Senior Lifestyle communities are located in 22 states. Many provide a continuum of care with myriad options for accessing support services.
One of Kaplan's most noteworthy achievements was working with the Chicago Mayor's Office to develop Senior Suites, an affordable housing brand that provides income-qualified residents with quality apartment homes in neighborhoods throughout greater Chicago. Unlike traditional affordable housing, Senior Suites includes daily resident programming, weekly local transportation, à la carte dining options, and a daily check-in service.
Senior Suites serves over 2,000 seniors in 24 locations. Each property is financed with a combination of investments from the private sector through the sale of low-income tax credits coupled with assistance from local, state and federal resources.
Prior to founding Senior Lifestyle and serving as its chairman, Kaplan was a managing partner of Romanek-Golub and Company, where he was involved in all real estate transactions and was responsible for the residential marketing and management divisions. Before joining Romanek-Golub in 1971, Bill was vice president/general manager of Greyhound Food Management, Inc., where he was responsible for its midwest hospitality and food service program.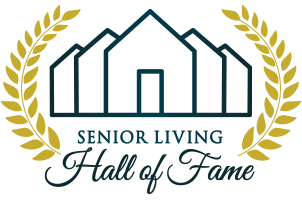 Jim Moore
Company: Moore Diversified Services
Year Inducted: 2018
Location: Fort Worth, TX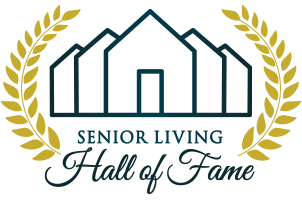 Jim Moore
Fort Worth, TX
Inducted 2018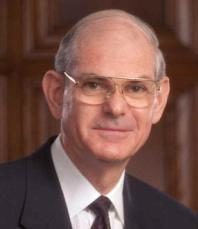 Jim Moore over the course of 50-plus years may very well have been the single most influential individual engaged in virtually every facet of the seniors housing business.
His Fort Worth, TX-based Moore Diversified Services with its market feasibility studies, detailed financial pro forma analysis, strategic planning, operations analysis, and investment advisory services has conducted over 4,500 consulting engagements in more than 1,200 markets across the entire U.S. In addition, he has overseen numerous international engagements in China, Hong Kong, Japan, Australia, Thailand, Canada, Europe, Central America and Mexico.
With market intelligence from more than 800 consumer and business focus groups and firsthand experience residing in over 130 seniors housing communities, Moore amassed an encyclopedic command of the intricacies and variables tied to successfully developing and operating seniors housing.
He has been a mainstay on both the for-profit and not-for-profit sides of the seniors housing profession while serving national and regional organizations.
Moore is past president of a major senior living trade association, serves as an independent director or an advisory board member of five seniors housing and health care organizations, and is chairman emeritus of the board of directors of Capital Senior Living Corp., a major public senior living company based in Dallas with a portfolio of over 130 properties that is traded on the New York Stock Exchange.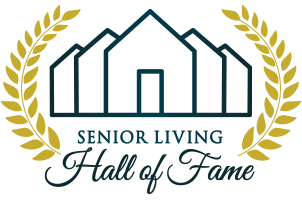 Bill Sheriff
Company: Brookdale Senior Living
Year Inducted: 2018
Location: Nashville, TN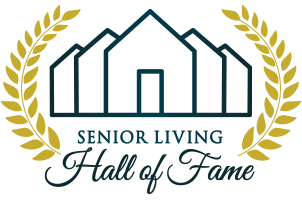 Bill Sheriff
Nashville, TN
Inducted 2018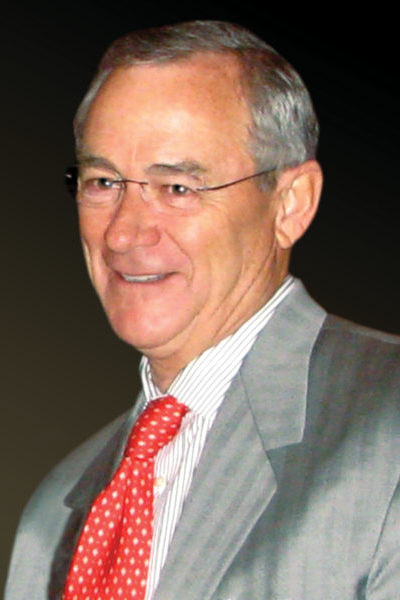 Building a fledgling, niche business into a dominant corporate force is an incredible feat. Bill Sheriff did it twice.
After Sheriff took the reins of the family truck stop business at age 22 and then decisively expanded it, nine years later it was sold to the Ryder System's new national network of truck stops. Sheriff stayed and under his leadership from 1975 to 1984, the Ryder division grew to become the largest chain of corporate-owned-and-operated truck stops in the country. Sohio acquired it in 1984.
He quickly made the transition to CEO of American Retirement Corporation (ARC), a nascent seniors housing developer and operator in Nashville backed by the founders of Hospital Corporation of America. The similarities between truck stops and senior living communities may not have been obvious, but were nonetheless pertinent: A combination of food, lodging and services; assorted profit centers; round-the-clock operations; and a multi-state network of properties.
Specializing in continuing care retirement communities (also known as life plan communities), ARC went public in 1997. Nine years later, Brookdale Senior Living acquired ARC. With Sheriff moving over as CEO following the transaction, Brookdale became the nation's largest operator of senior living communities. Throughout his tenure, Sheriff stressed the importance of an integrated continuum of services at Brookdale that included skilled nursing, home health care, rehab therapies, and hospice.
When he retired in 2012 after 28 years in the senior living business, Sheriff had assembled 647 communities in 35 states, with Brookdale operating independent living, assisted living, and dementia-care communities, as well as continuing care retirement centers.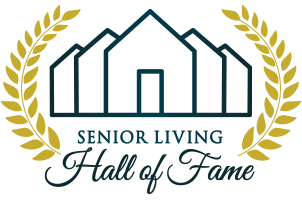 Stan Thurston
Company: Life Care Services
Year Inducted: 2018
Location: Des Moines, IA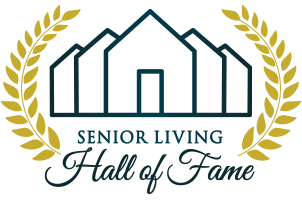 Stan Thurston
Des Moines, IA
Inducted 2018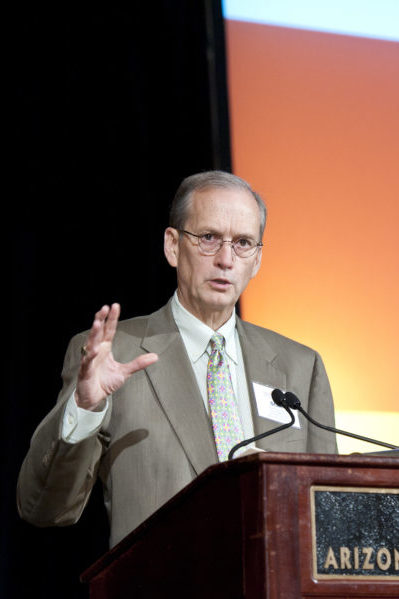 Life Care Services, an LCS Company in Des Moines, IA, has long been at the forefront of virtually every facet of senior living. Best known for its extensive involvement in continuing care retirement communities (also referred to as life plan communities), Life Care Services has partnered with over 140 communities serving more than 35,000 seniors.
In addition to developing, operating and providing management services for senior living communities, Life Care Services subsidiaries oversee sales and marketing management, private equity real estate investment, home health care, group purchasing, and ancillary services.
For nearly 30 years, Stan Thurston was a driving force behind the organization's growth and diversification. He led the development division and oversaw the operations management division prior to becoming Life Care Services' president and CEO in 1995. He retired in 2006.
One of his most noteworthy innovations was creating the 90 percent Refundable Entrance Fee Contract for continuing care retirement communities, which was a major breakthrough in exponentially expanding the market for potential residents. This also gave communities greater control over their capital structures, while residents benefited from more affordable monthly service fees. And he was instrumental in guiding legislation that changed the tax code to protect continuing care retirement community residents by permanently eliminating entrance fee taxation.
Continuing care retirement communities for many years were traditionally the province of not-for-profit sponsors, who relied on tax-exempt bonds to fund their development. Thurston, however, saw an opportunity to bring for-profit participants to the table. By collaborating with various legal and regulatory groups, he came up with a business model that mitigated risk and provided a going return for the eventual owner of a continuing care retirement community.
Thanks to Thurston's vision and foresight, consumers now have far more choices when they look for a new home at a continuing care retirement community.