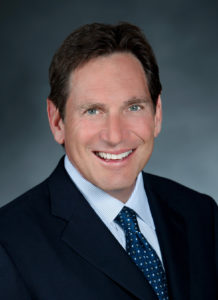 Michael S. Grust
Since he co-founded Senior Resource Group (SRG) in 1988, Michael Grust has built the company into one of the leading providers of distinctively designed senior living throughout the United States. His progressive, multidisciplinary approach has created projects that blend innovative architectural solutions with the lessons learned from the hospitality industry and a keen sensitivity to the ever-changing needs of residents.
As a graduate of the University of Illinois, Michael began his career with Kaufman & Broad, where he learned the finer points of homebuilding and the residential real estate market. He then joined The Christiana Companies, Inc., where he spearheaded the homebuilder's entrance into senior housing. As vice president, he was charged with directing development of the company's landmark master planned retirement communities.
Through Michael's vision, SRG has enjoyed steadied growth—a result of his passion and focus to create engaging senior living environments that truly enhance the quality of people's lives. From high touch to high tech, SRG communities are designed to meet the needs and preferences of its residents today—while anticipating the changes that lie ahead.
SRG has championed the development and management of award-winning, niche communities throughout the United States. As a result, SRG communities have earned much recognition, receiving numerous building trade awards. Among the many honors, SRG is the first senior housing provider in the nation to earn across-the-board 3-year accreditation by the Commission on Accreditation of Rehabilitation Facilities (CARF).